Everyone can take advantage of the services of the Sportaction nautical base on Lake Iseo!
We decided to divide our guests into four categories according to the type of membership and differentiating them in terms of services offered and discounts reserved for them:
GUEST: external user, not registered.
BRONZE: CSEN members
SILVER: Sportaction members (single membership, couple membership, family membership).
GOLD: Sportaction members who have decided to support the nautical base as a partner.
Discover all the advantages reserved for our guests, choose the solution that's right for you and start your experience on Lake Iseo.
Reserved internal parking
Umbrella + 2 beach chairs
Parasol + 2 reserved beach chairs
BRONZE
Membership base CSEN
SILVER
Membership CSEN + SPORT
€220 Ordinary
€300 Couple
€370 Family
For membership, contact Sportaction Office directly by calling +39 340 9843097 or by writing an email to info@sportaction.it
Partner: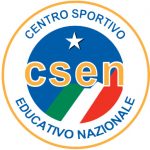 Courses and Experience Price List
BRONZE
MEMBERSHIP base CSEN
SILVER
MEMBERSHIP CSEN + SPORT
Rental price list
BRONZE
MEMBERSHIP base CSEN
SILVER
MEMBERSHIP CSEN + SPORT