SUP
Have fun on Lake Iseo on your SUP board! The objective of Sportaction's Sup course on Lake Iseo is to teach learners the Stand Up Paddle techniques and provides all the materials required during the lesson (board, paddle, life jacket, wetsuit).
The duration of the lesson is approximately 1h and includes all the material necessary to carry out the lesson (board, paddle, life jacket, wetsuit).
At the end of the courses, the student will be able to use the SUP independently and rent Sportaction equipment.
The lessons begins with an introduction to the activity, theory aspects, then passes on to physical warm-up with land exercises and finally with the practice with training in the water, feedback of the activity carried out.
The learning course is divided into 3 levels of training:
The learning course is divided into 3 levels of training:
SHORT INFO
When: from May to the end of October.
Lesson hours: 9.00-12.00 a.m. and 3.00-6.30 p.m.. Schedules to be defined according to the needs of the students and the wind.
Includes: course, necessary equipment, insurance.
Booking: at the secretary office calling +39 340 9843097 or writing an email to info@sportaction.it
Costi: SUP Courses List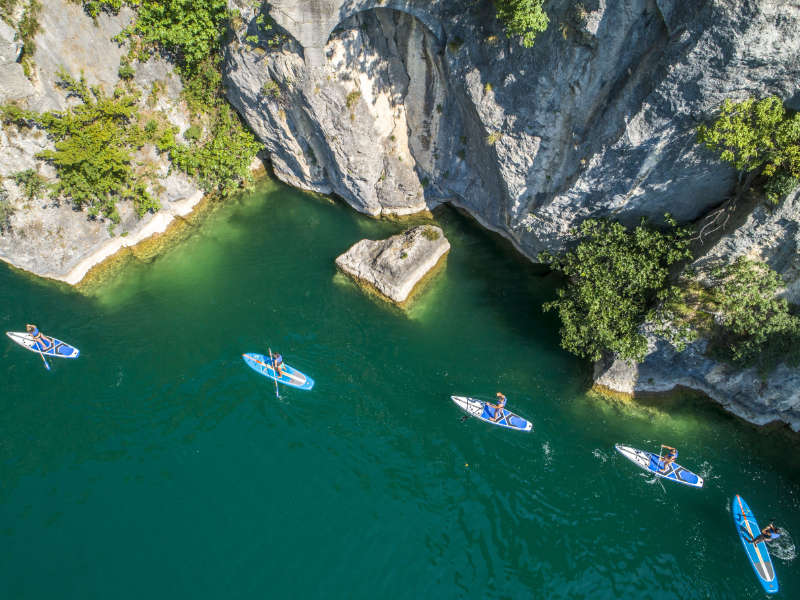 The ABC of the stand up paddle: we will address the following topics:
How to stand on the board – The parts of the paddle and how to regulate it – Examination of the dry land  and water paddling – Paddling and manoeuvring systems – Manoeuvre examples on how to turn – Feet position in a Stance position – Use of the leash (ankle strap) – How to perform a complete workout – Mistakes to avoid – Dry-land and water exercises – Safety in water.
We then continue with more advanced paddling techniques, optimal posture on the board and kick turns. Each participant will be able to paddle using a correct technique, combined with a more fluid and more powerful movement. Learning how to better manage stronger wind and current conditions.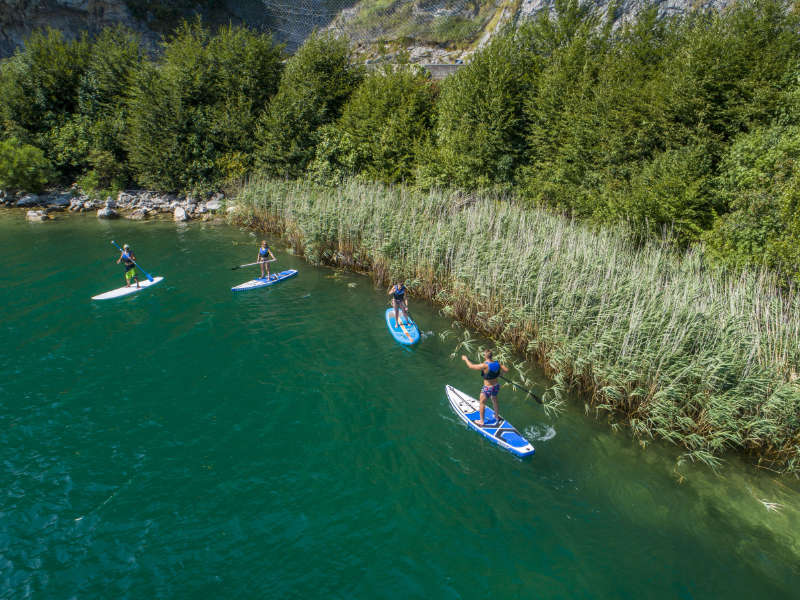 More aggressive paddling technique, control of the board in more demanding conditions, Downwind and Upwind speeds. After completing the course, the student will be able to paddle independently and set up a personalised training programme with the help of the instructor in order to perfect all the manoeuvres learned.