SAILING TOUR 3/6 HOURS (from 1 to 8 people for boat)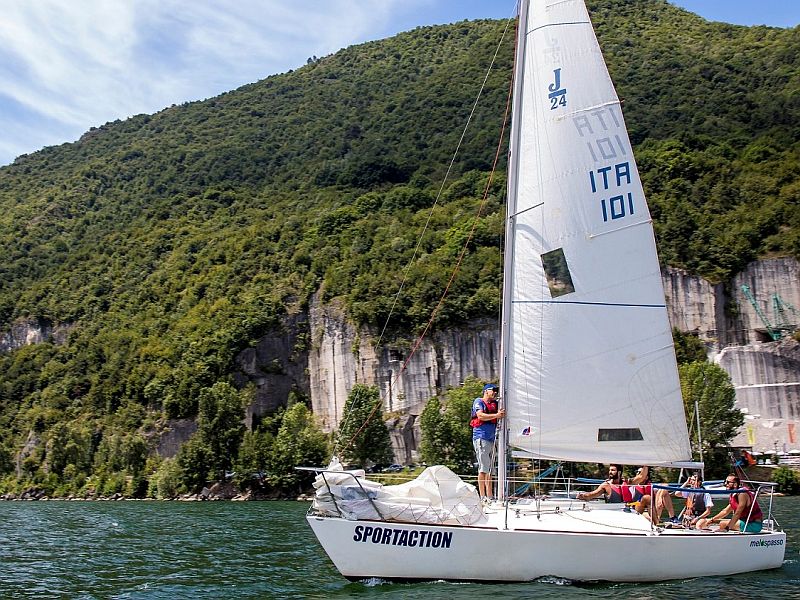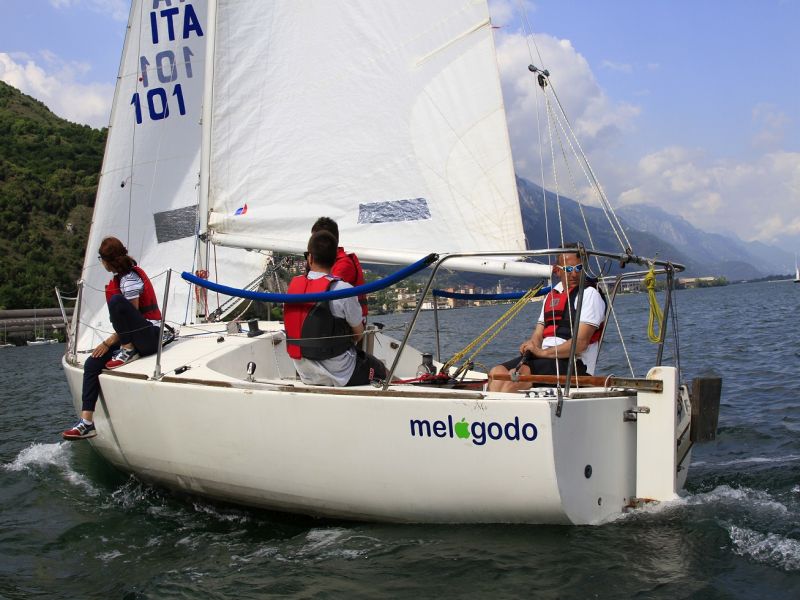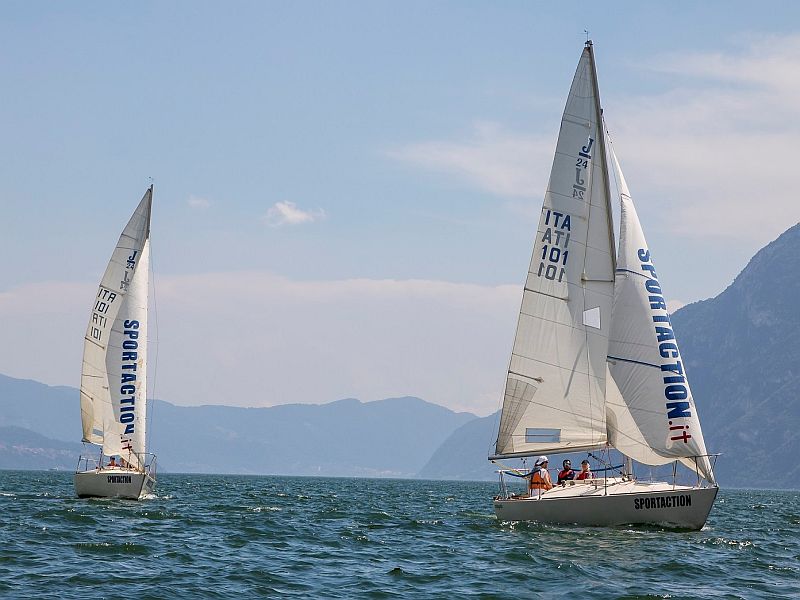 You will have a sailing cruise immersed in breathtaking scenery, Lake Iseo is wedged at the end of Valle Camonica, in the heart of the Lombard Prealps, making the watershed between the provinces of Bergamo and Brescia. From our base on clear days you can see the Adamello, while south the pre-Alps degrade gently towards Franciacorta. Inside is Monte Isola, the largest inhabited Lake island in Europe and located in 2016 of the World Resonance event "The Floating Piers" by the artist Christo. Initially you will sail to the imposing horn of the trentapassi, a mountain symbol of Lake Iseo. Having confidence with the boat, you will start the windward towards Monte Isola. During the navigation you can experience the thrill of steering, adjusting the sails, learning the sailor knots. Of course, if you prefer, you can simply relax, sunbathe and take a dip in the sweet waters of Lake Iseo.
When: all the year
Program:
Sailing in the morning of 3 hours
09:30 am meeting Point at Sportaction
10:00 am Start Sailing
1:00 pm return to Sportaction
Sailing in the afternoon of 3 hours
1:30 pm meeting Point at Sportaction
2:00 pm Start Sailing
5:00 pm return to Sportaction
Sail of 6 hours
09:30 am meeting Point at Sportaction
10:00 am Start Sailing
4:00 pm return to Sportaction
Includes:
Sailing boat, skipper, safety equipment, dinghy rescue ready for any emergency, services in base.
Booking Conditions:
Reservation within 48 hours before start of business (subject to availability check)
Cancellation Policy:
Possibility of recovery on another date if the cancellation takes place 24 prime from the activity or in case of actual bad weather.
Cost:
3-Hour sailing: €350.00 (per boat regardless of the number of participants)
6-Hour sailing: €520.00 (per boat regardless of the number of participants)
Number of participants:
From 1 to 8 people per boat
For large groups, availability of several boats after consulting the Sportaction office
Booking: at the secretariat by calling +39 340 9843097 or by writing an email to info@sportaction.it